About
We are young ambitious practice based in Bolzano focused on innovative and authentic architecture.
Quality can be achieved only by intense studies, conceptual and contextual thinking and search for individuality in both - urban or rural typographies. Buildings identity is created as a synergy of function, site particularities, traditions, and craftsmanship. Light and materials are implemented in a technically refined way, giving the spaces authenticity and timeless atmosphere. We understand that profound technical knowledge and a lot of attention in all project phases is a prerequisite of success - in terms of quality but as well as schedule and budget expectations of our Clients.
Awards:
Häuser des Jahres 2017, Frankfurt; Klimahausaward 2017, Bolzano; Modern Decoration Award 2017, Shenzen; Premio Internazionale di Architettura e Design "bar/ristoranti/hotel d'autore" Milano, 2017; Shenzen Global Design Award 2019, Jury member of Slovak national architecture award 2018 and 2019.
Pavol Mikolajcak:
Born 1981 in Slovakia. Studied architecture at Vienna University of Technology with graduation thesis "Museum der Zeitgeschichte in Bratislava" in 2007.
In the years 2003 – 2009 working for Architekt Christoph Mayr Fingerle, and 2009 – 2014 with Pichler Architects in Bolzano.
2015 he founded Pavol Mikolajcak Architects. The first completed buildings won several international awards and gained lot of publicity. The iconic mountain Hut Oberholz in the Dolomites (in cooperation with Peter Pichler) is a combination of tradition and modernity. The inconspicuous, concealed extension of a country house in the Alpine Villanders was awarded for its original approach as one of the Houses of the Year 2017.

Member of chamber of architects in Bolzano.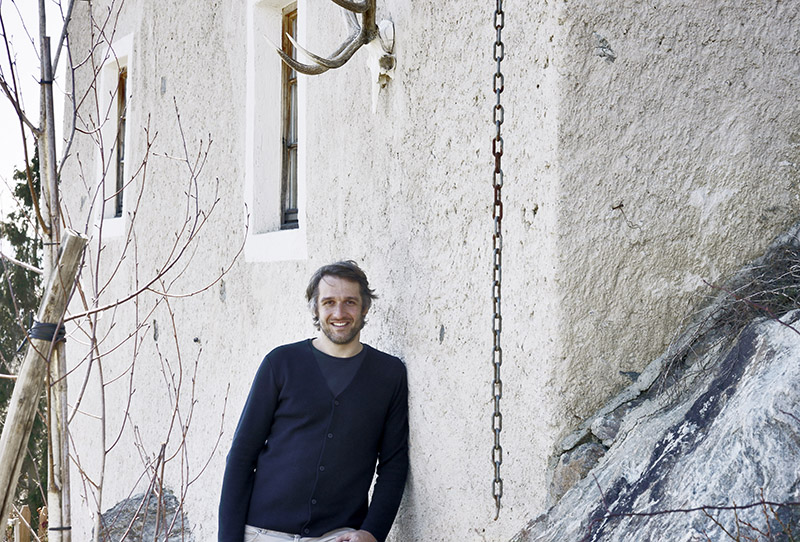 Foto: OskarDaRIz